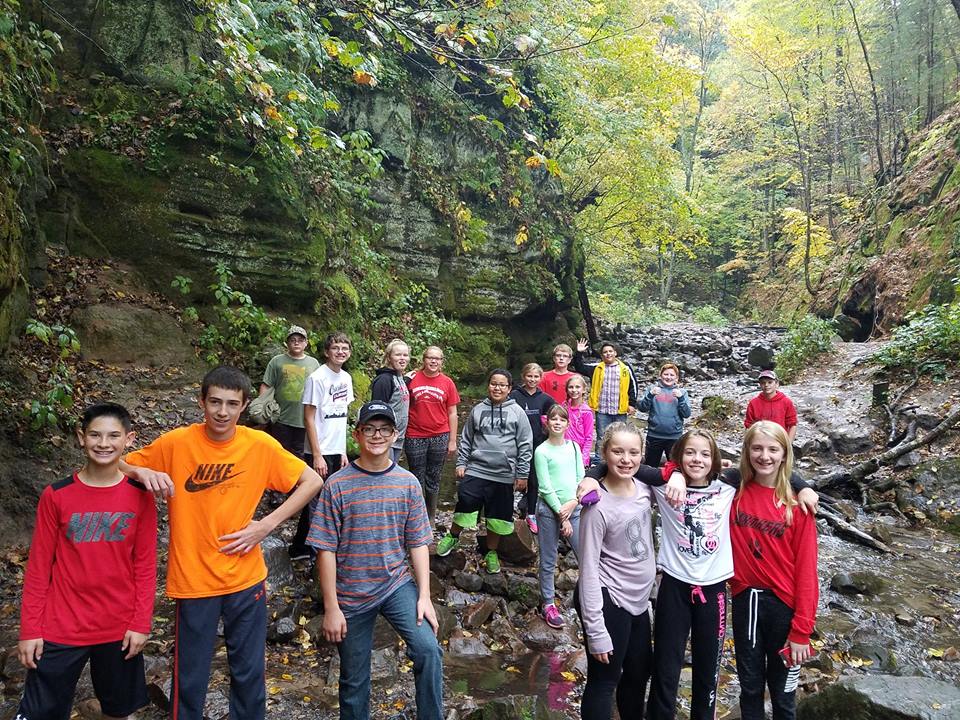 Trees For Tomorrow - An Outdoor Experience for IGEMS's 7th Graders.
Fall 2017 - The Iowa-Grant Educational Foundation once again helped to sponsor these 7th graders, as they experienced several days of "Trees For Toworrow" learning in Eagle River, WI under the direction of teacher, Randy Rodgers.
Photo - On their way to Eagle River, IGEMS "Trees For Tomorrow" 7th grade students hiked at Parfrey's Glen State Natural Area.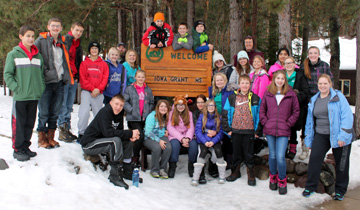 Winter 2017
- The Iowa-Grant Educational Foundation was one of the sponsors when twenty four students from the Iowa-Grant Middle School traveled to Eagle Rive
r for a Trees for Tomorrow trip in January 2017. Seventh grade teacher, Randy Rodgers, along with 2 other chaperones from IGEMS guided the students as they experienced snowshoeing, cross country skiing, tree, plant and animal identification and tracking, journaling their observations, radio telemetry, biomimicry, land use discuss
ions and time for creative inventions using designs from nature.
​
----------------------------------------------------------------------------------------------------------
Missoula Theater Summer 2017
In 2016, the Iowa-Grant Educational Foundation helped the district bring in the Missoula Children's Theatre Group to expose kids to performance and keep them engaged even during the summer. Children ages 6-18 got the opportunity to act, sing, and dance in a full-length musical, most of whom had never even had the chance to see a musical performance before.
"The first grant started the momentum. When the community saw what the kids could do, support came in" says Tricia Sander, teacher and grant applicant. "That 'seed' money helped leverage additional support and now our ticket sales help fund the camp as a continuing summer project for the students, teachers and our community," Tricia says.
The group, which included more than 60 student performers, sold out every show in both summers.
In additon, the Missoula group conducted an in-service for teachers on how to bring theater into the classroom setting, a lesson Tricia said was beneficial for getting kids more comfortable reading out loud and more confident in themselves.
"We wouldn't have been able to start this without the grant," Tricia explains. "It's grown in areas I never dreamed it would."
It should be noted that financial support came from additional sources as well, such as the Elmer G Biddick Charitable Foundation, The IGEMS PTC, and the Livingston Safe and Stable Family Group.
​----------------------------------------------------------------------------------------------------------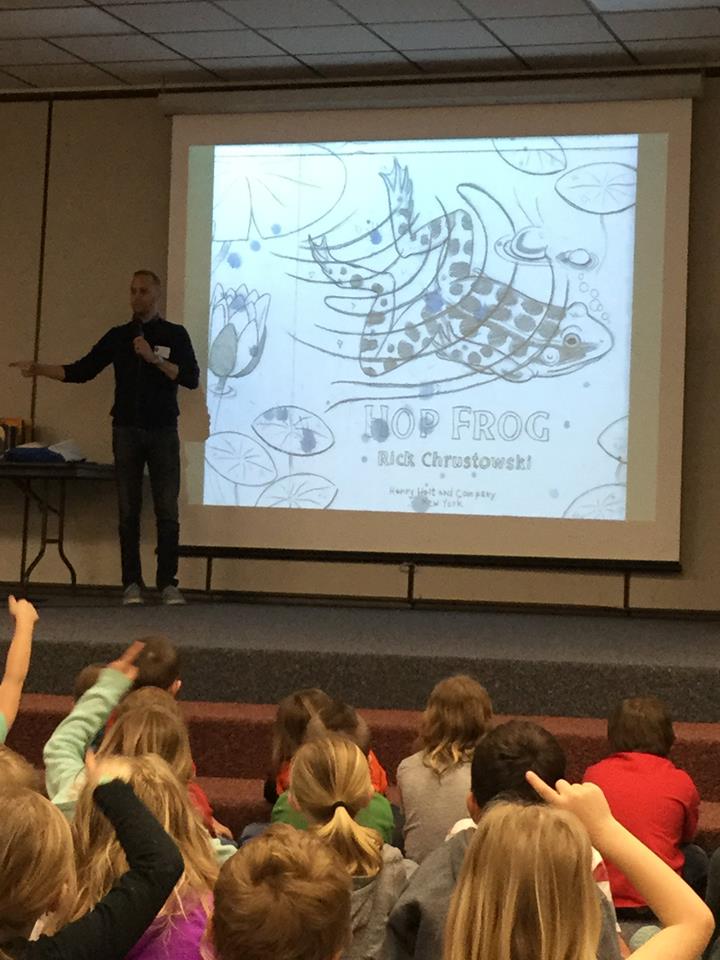 IGEF brings Children Author and Illustrator to IGEMS
April 2017 - Mr. Rick Chrustowski, a children's author and illustrator, gave a presentation to students in grades K-8. He spoke about the process he uses when writing and illustrating nonfiction picture books. He shared photographs from his information gathering stage of writing and gave a "quick draw" demonstration while explaining how he approaches illustrating. This event was made possible through the efforts of Title 1 Reading Specialist, Carolyn Laufenberg.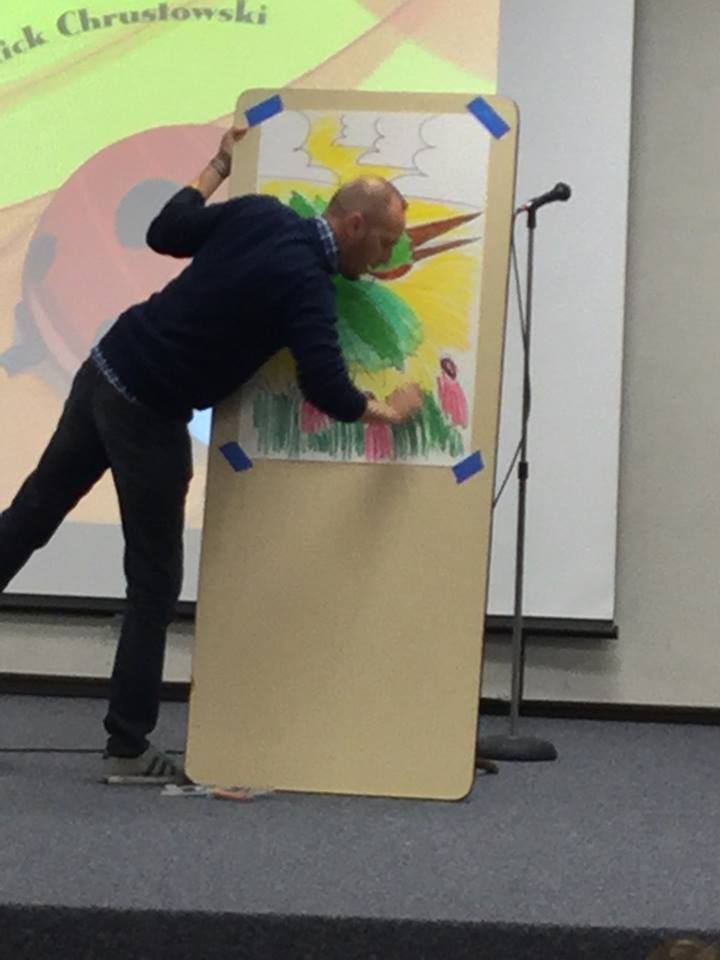 Continued - The IGEMS Parent-Teacher Club contributed the additional funds to have Rick Chrustowski return to IGEMS for the Family Reading Fest that same evening. He led students and families in a "draw along." His knowledge and skills amazed the students, teachers, and families of IGEMS.